Alabama Department of Youth Services
OVERVIEW AND HISTORY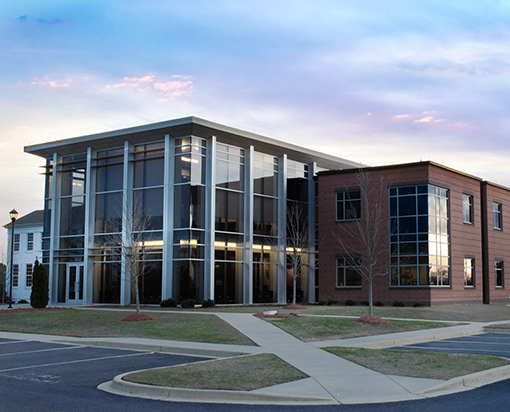 The Alabama Department of Youth Services (DYS) is the state agency charged with the responsibility for administering and regulating juvenile justice programs and services. The Alabama Department of Youth Services (DYS) was established, and is governed by, Title 44 of the Code of Alabama 1975. DYS is responsible for custody and rehabilitative services to youth committed by the state's juvenile courts and is independent and separate from adult corrections in Alabama. Responsibility for probation, supervision, and aftercare for juveniles is held by the Administrative Office of Courts in each county. Regional detention facilities are licensed by DYS but are a combination of private and local government controlled entities.
The Executive Director, who reports to an eighteen-member board, oversees the overall operation of DYS. DYS operates three institutional facilities and contracts out community programs.  The three DYS operated facilities are the Mt. Meigs, Vacca, and Autauga Campuses. The Mt. Meigs facility is the most secure and houses older youth. The Vacca facility is a secure facility that provides services to generally younger adolescents, 12-16 years of age. The Autauga facility is an intensive 28-day outdoor adventure based program designed to meet the needs of lower risk youth who do not have extensive involvement in the juvenile justice system. DYS contracts with private providers to manage and oversee eleven specialized community based treatment programs. All contract programs are licensed by DYS. The state facilities and contract programs provide residential placement for an average daily population of 450 youth. In addition to the youth committed to DYS, the agency also funds 50 diversion grant programs that serve 59 out of 67 counties throughout Alabama.
The DYS School District 210 (School District 210) provides educational services to the youth placed in DYS institutional facilities. School District 210 is accredited by the Southern Association of Colleges and Schools (SACS), under the oversight of a superintendent, and an administrative staff to provide support services. Each facility has an on-site school with full-time teachers and a principal. Educational services are provided in the contract programs. 
The mission of the Alabama Department of Youth Services is to be a life-changing resource for youth involved in the justice system by providing quality educational opportunities, services and supports to reduce reoffending, improve positive outcomes, strengthen families, and enhance community safety.
Our vision is to connect with youth involved in the justice system and to change the trajectory of their lives.
Safety & Accountability
We believe a safe environment is everyone's responsibility and is foundational for individual and programmatic success.
Character & Integrity
We believe the behavior we desire in others should first be seen through our own actions.
Communication & Collaboration
We share ideas freely and courageously. We embrace the potential of new ideas and approaches.
Respect & Connection
We believe youth and staff become meaningfully engaged through respectful relationships that are consistent, compassionate, and fair.
Empowerment & Discovery
We create opportunities for others to learn, engage, and transform.
Equity & Inclusion
We embrace our diversity, believing it transforms us and our community.
Transparency & Excellence
We are committed to being informed by data to improve the quality of our efforts and accountability to our stakeholders.
The Alabama Department of Youth Services was established in 1973 (Section 44-1-1, Code of Alabama) with the mandate to provide a comprehensive and coordinated program for the rehabilitation of delinquent youth throughout the State of Alabama. Prior to the establishment of the Department of Youth Services (DYS), three institutions for delinquent youth existed and functioned as separate and isolated entities. Act 106 (Section 16-39, Code of Alabama), the Alabama Exceptional Child Act, specifically refers to these separate entities by their former names: Alabama State Training School for Girls, Alabama Boys Industrial School at Mt. Meigs, and Alabama Boys Industrial School at Birmingham. With the creation of the school district in 1983, all educational programs within Youth Services were placed under the supervision of School District 210.