The Mt. Meigs Campus complex is located on 780 acres adjacent to Interstate 85 approximately fifteen miles east of downtown Montgomery. The facility, previously known as the Alabama Boys Industrial School, was acquired in 1911 by the State of Alabama. The property includes a juvenile correctional facility for adjudicated male youth ages 12 to 21, with most between the ages of 16 and 19. The Central Offices for the Department of Youth Services including Executive, Administrative, Institutional Services, Department of Youth Services including Executive, Administrative, Institutional Services, Community Services, School District, and Legal Services, are located on the same property just outside of the front gate of the facility.  In addition to serving the general adolescent population (GAP), the Mt. Meigs Campus also has three specialized programs. These programs include the Accountability Based Sex Offense Prevention Program (ABSOP), the Chemical Addiction Program (CAP), and the Intensive Treatment Unit (ITU). Services provided to youth include individual and group counseling, psychological assessment, recreational therapy, case management, educational and technical services, and other services important to positive youth development.
Each youth works with an assigned case manager to address factors related to their committing offenses. Youth work toward developing life skills and overcoming deficits in order to earn their release from DYS by completing an Individualized Service Plan (ISP). The ISP is developed by a multidisciplinary team that includes the youth, and family when possible.  Youth are provided opportunities for pro-social interaction that enable them to meet their educational, residential, and rehabilitative goals to successfully transition back to their families and communities.
Accountability Based Sex Offense Prevention Program (ABSOP)
The Mt. Meigs Accountability Based Sex Offense Prevention Program (ABSOP) is a DYS funded treatment program provided through contractual agreement with Auburn University and administered through the Department of Psychology.  ABSOP provides assessment, evaluation, and treatment services to adolescents with illegal sexual behaviors (AISB). The age range is typically 12 to 21, with most between the ages of 13 and 18. Individual and group therapy occurs on a weekly basis. The youth in the ABSOP program reside in dorms designated for ABSOP and receive treatment and educational services separate from the Mt. Meigs general population.
Chemical Addiction Program (CAP)
The Mt. Meigs Chemical Addiction Program (CAP) is a highly structured substance abuse treatment program conducted five days a week for approximately seven weeks in a non-medical setting. Program components include assessment, individual and group therapy, substance abuse education, family therapy, family education, and introduction to support groups. The program is operated through a contract by the Chemical Addiction Program located in Montgomery, Alabama.
Intensive Treatment Unit (ITU)
The Intensive Treatment Unit (ITU) functions as a temporary alternative program for youth who are assaultive, combative, or destructive. This program provides intensive services to address the issues preventing a youth from being successful either in school, residential life, or completing their service plan.  ITU also serves youth who have absconded from private provider facilities with whom DYS contracts for services. These youth are placed at ITU until a review of their placement can occur and a decision is made about their re-assignment. Youth are not typically assigned to ITU unless behavior or intensive observation and programming are warranted. Youth are typically re-assessed and moved from either the general population or contracted programs to ITU if programs and services are unable to meet their needs. ITU provides educational services within the unit and has additional security measures in place for the safety of youth and staff.  The program seeks to re-integrate the youth back into regular campus or community programs as soon as it is practical and safe.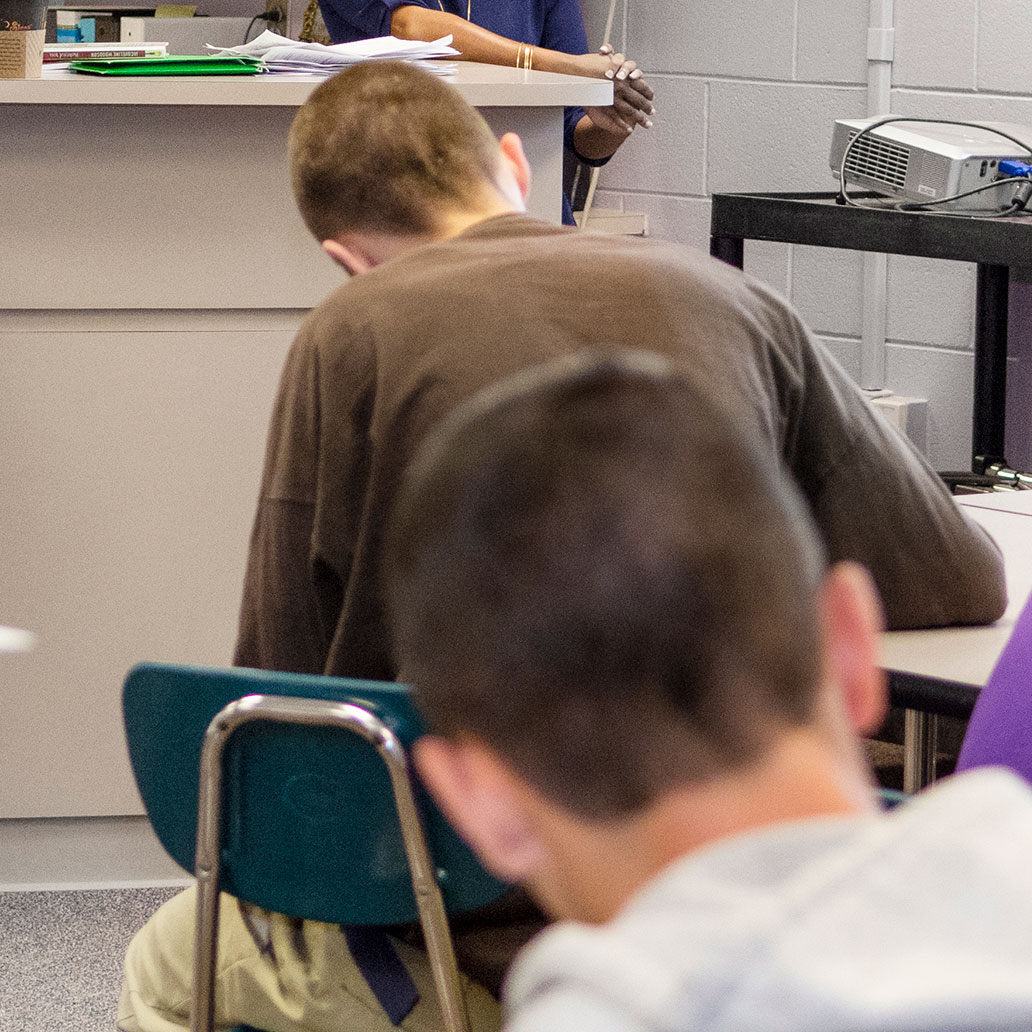 Youth placed at the Mt. Meigs Campus attend the L.B. Wallace School which is located on-site.  School is year round and youth are given the opportunity to receive educational, career, and technical services in a variety of trade areas including welding, brick masonry, business management, and building construction. General Education Development (GED) studies and distance learning also are available through the academic program. The mission of L. B. Wallace School is to meet the unique educational needs of individual youth in order for them to make the educational gains necessary to successfully transition from DYS to school or employment in the community.
ExtraCurriculaR Activities
The Boys and Girls Clubs of the River Region partners with the Mt. Meigs Complex to operate the Mt. Meigs Boys and Girls Club, which serves as an Independent Living Center for long term youth and an incentive for youth with positive behavior. The positive environment and psycho-educational curriculum provides opportunities for youth to develop and improve pro-social skills as they engage in educational and recreational activities. Using recognized Boys and Girls Club curriculum and curriculum developed by the Mt. Meigs Case Management staff, the ILC program addresses character, money management, legal issues, goal setting, careers, civics and rights, and manhood. 
Mt. Meigs Campus Contact information
1000 Industrial School Road, Montgomery, AL 36057
P.O. Box 66, Mt. Meigs, AL 36057
1-(334) 215-6094
Monthly Visitation Days and Times